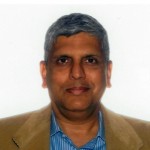 Ravi Shankar Aisola
Mr. Ravi Shankar Aisola is a career diplomat. He obtained his Masters degree in English from the Central University of Hyderabad and joined the Indian Foreign Service in 1986. Before coming to Vancouver as Consul General of India, Mr. Aisola served in different capacities in Indian Missions in Paris, Abidjan, Damascus & Budapest, and worked as Joint Secretary/Head of MEA Branch Secretariat in Hyderabad, India. He has been the Consul General of India in Vancouver since August 7, 2012.
[space]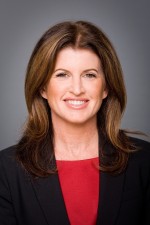 Rona Ambrose
Appointed Minister of Health 2013, Ms. Ambrose has held several positions in Prime Minister Stephen Harper's cabinet. 2006, she was the youngest woman to be appointed to Cabinet in Canadian history. In 2010, she was also appointed to the additional position of Minister for Status of Women. As Minister for the Status of Women, she worked tirelessly to address the problem of violence against women and girls.   She led Canada's call for an "International Day of the Girl" at the United Nations to help raise awareness of the discrimination faced by girls, as well as their tremendous potential. The House of Commons unanimously supported a motion put forward by Ms. Ambrose to have Canada lead this international campaign. The resolution designating the International Day of the Girl was adopted by the UN General Assembly on December 19, 2011. Canada celebrated the first International Day of the Girl on October 11, 2012.
[space]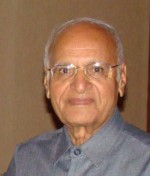 Dr. Ramesh Kumar Arya
Dr. Ramesh Kumar Arya was the Professor of Hematology, Faculty of Medicine at Kuwait University in Kuwait, a Consultant and Head, Clinical Hematology, Ministry of Health, Kuwait, a Professor of Clinical Pathology, AIIMS, New Delhi, and Director Professor of Pathology, Post Graduate Institute of Medical Sciences, Srinagar (Jammu & Kashmir), Professor of Pathology and Hematology and Dean (Academic) Govt. Medical College (Jammu & Kashmir). Presently, he is the Medical Advisor to Homital in New Delhi.
[space]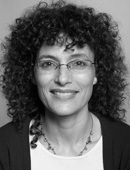 Dr. Michal Beeri
Director, Sagol Neuroscience Research Center, Chaim Sheba Medical Center Professor Michal Schnaider Beeri is the Director of the Joseph Sagol Neuroscience Research Center. She returned to the Sheba Medical Center after spending over 10 years at the Mount Sinai School of Medicine in New York, where she keeps an academic affiliation. Professor Beeri received her Ph.D. in rehabilitation psychology from Bar Ilan University in 2000. She won the Brookdale Institute of Gerontology and Human Development, the Gonda Foundation, the International College of Geriatric Psychoneuropharmacology Young Investigator, and the Mount Sinai Academic Excellence Faculty Council awards. She has over 70 peer-reviewed publications. Specializing in geriatric psychology, her career has been fully devoted to the study of cognitive impairment, Alzheimer's disease (AD), and dementia.
[space]

Georgia Bekiou
Georgia Bekiou is the Executive Lead for the General Practice Services Committee (GPSC), a joint initiative of Doctors of BC and Ministry of Health. Prior to this , she was a Director in Fraser Health, leading major change initiatives in acute care, ambulatory services, and primary and community care. She has partnered extensively with General Practitioners and the Divisions of Family Practice, has been a member of several Collaborative Services Committees and the Fraser Health Interdivisional Strategic Council, and participated in the Attachment Initiatives and Shared Care partnerships of several Divisions. She also served as Director of the FH South Asian Health Institute (SAHI), the first of its kind in Canada, focusing on improving health outcomes for the FH South Asian population.
[space]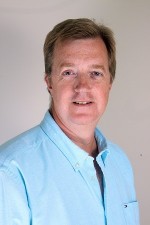 Dr. Mark Blinkhorn
A founding member of the Surrey-North Delta Division of Family Practice Mark has been the Board Chair and Lead physician since 2010. Focus of the Division is to improve quality of life for people in the community and their physicians.
[space]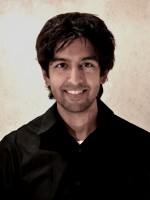 Dr. Justin Boparai
Justin is a family physician from Abbotsford, BC. He completed his medical training at UBC and his residency training in the Abbotsford Family Practice Program. His interest in global medicine has led to the opening of Abbotsford's New to Canada Clinic, which serves new immigrants, refugees, and migrant workers.
[space]

Murali Chandrashekaran
Murali Chandrashekaran is a Professor of Marketing and Behavioural Science, Associate Dean, Professional Graduate Degree Programs, and Director, Robert H. Lee Graduate School at the Sauder School of Business, University of British Columbia, Canada. He is widely published in leading academic business journals in the areas of customer satisfaction, human judgmental uncertainty, and the link between market-based firm assets and long-term shareholder value. He conducts training programs for several multinational firms in the area of service design, innovation and new product development, strategy, decision making, and customer satisfaction.
William (Bill) Cavers has been a family physician in Victoria, B.C., since visiting there temporarily 33 years ago. He co-chaired the General Practice Services Committee in British Columbia until 2012. This committee, with representation from the Doctors of BC and the government of BC, has been working collaboratively since 2003 to address issues relating to quality improvement in primary care. Currently, President of Doctors of BC. He is firmly committed to his father's motto: "Leave things better than when you found them."
[space]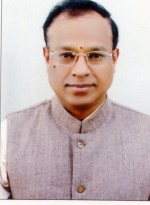 Ramachandran Chandramouli
Mr. Chandramouli joined the ministry of external affairs, Government of India and 1985 . He has served in various capacities at headquarters as well as the Indian Missions in Kabul (Afghanistan), Vienna (Austria), Nairobi (Kenya), Copenhagen (Denmark) and Sana'a (Yemen) and was Secretary to the Government of India in the Administration Division of the Ministry of External Affairs, New Delhi, prior to joining Vancouver Consular office where he is Head of Chancery and Commercial, Administrative and Cultural Wings.
[space]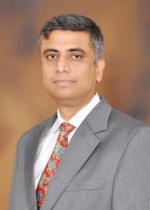 Dr. Santanu Chattopadhyay
Founder & CEO, NationWide Primary Healthcare Services, Dr Santanu Chattopadhyay is an alumnus of INSEAD, Fontainebleau (2003) and the Royal College of Physicians of London (1997) and holds a Master Degree in Internal Medicine from PGIMER, Chandigarh (1995). Although trained as a Gastroenterologist & an Internist, his passion lies in developing a robust Primary Healthcare system for India. In 2010, he founded NationWide, a chain of Family Doctors clinics that has rapidly scaled and developed a very good brand reputation as a customer-centric organization.  The group is backed by top-tier international investment firms, Norwest Venture Partners (NVP) & SVB India Finance.
[space]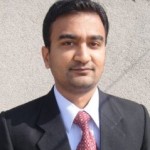 Manav Choudary
Manav completed his MBA from Sauder School of Business, UBC, Canada and B.E., Punjab Engineering College, Chandigarh, India. With a career spanning across Canada, India and Germany, Manav has worked as a management consultant across sectors with most recent focus on leading engagements in healthcare planning, operations transformations/change management and outcome/impact measurement verticals. He has the unique background of working with various clinical programs at Fraser Health Authority for many years as well as working as a Healthcare advisor in India. Currently, he is working with clients in Primary care, Public Health, Home Health and Hospitals in India. Manav is also leading the CINS efforts in India as the Country Advisor, India.
[space]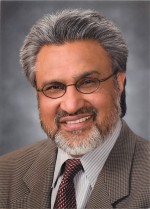 Dr. Gulzar S. Cheema
Dr. Cheema served as Minister of State for Mental Health and as Minister of State for Immigration and Multicultural Services for the government of BC from 2001 – 2004. He was also a member of the Legislative Assembly in Manitoba for five years and served as critic for health, labour, housing, native affairs, sport and co-operatives, and consumer and corporate affairs. At present he is practicing family medicine in Surrey, BC and is a Clinical Instructor for the Department of Family Practice, UBC and Medical Director for iCON South Asian Division eHealth Strategy Office Faculty of Medicine, UBC.
[space]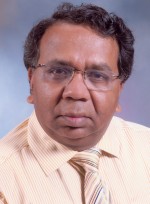 Dr. Netesan Chidambaram
Dr. Chidambaram is a professor and head of Cardiology, Annamali University. He was an early supporter of CINS and participant in CINI 2010. CINS is also a joint partner in his multi-nation study on the role of salt in Indian diet and hypertension.
[space]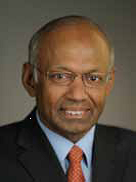 Arun Chockalingam
Arun Chockalingam holds a Doctor of Philosophy in Medical Sciences. He was the Director of the Office of Global Health at National Heart, Blood and Lung Institute of National Institute of Health and was Secretary General of World Hypertension League for several years. Author of over 150 scientific medical papers has contributed significantly to the field of global health and health promotion. He was co-chair of CINI 2010 with Dr. Arun Garg.
[space]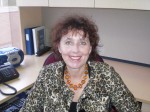 Susan Chunick
Susan Chunick is the Director, Department of Evaluation and Research Services and a co-lead for the development of research capacity in the Fraser Health Authority. Part of her portfolio includes the implementation of the research agenda for SAHI that will lead the way in the development of research that focuses on diverse and vulnerable populations in our region. Susan believes there is a compelling need to develop research in partnership with the South Asian community that has the potential to improve health status and delivery of care.
[space]
Susan Dahinten
Dr. Susan Dahinten is an Associate Professor at the UBC School of Nursing and Michael Smith Foundation for Health Research Scholar. Her research program focuses on the intersection of family and community factors that influence the health and development of children and youth, and the evaluation of public health interventions to support healthy childhood development. She has expertise in the longitudinal analysis of large data sets, including the use of administrative data and is actively involved in nursing education program in India.
[space]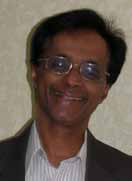 Bakul I. Dalal
Bakul I. Dalal holds a doctor of medicine in Pathology and Hematology frm Postgraduate Institute of Medical Education &.Research, Chandigarh, India. He has published over 100 papers and abstracts in peer-reviewed journals and international conferences. Dr. Dalal is a Consultant Hematopathologist at Vancouver General Hospital and a Clinical Professor of Pathology at The University of British Columbia. He is a co-chair of Guidelines and Protocols Advisory Committee of the Government of British Columbia and Doctors of BC and active interest in clinical guidelines for South Asian population.
[space]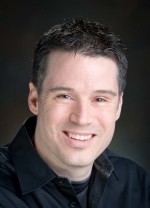 Dr. Ryan Darcy
As Group Leader and Senior Research Officer for the National Research Council's (NRC) Institute for Biodiagnostics (IBD) in Halifax, Nova Scotia, he developed a number of significant neuroscientific discoveries and inventions. He played a key role in developing and creating NeuroTouch, a three-dimensional, touch-sensitive brain simulation that enables surgeons to rehearse patient-specific virtual surgeries in a highly realistic environment. He also founded the award-winning team that built the Halifax Consciousness Scanner (HCS), a portable, reliable device that can quickly determine neurological function. He is currently the lead in the development of a diverse and prosperous medical technology sector, starting with neurotechnologies for advanced diagnosis and treatment at Surrey Memorial Hospital.
[space]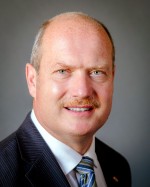 Honourable Michael De Jong
Michael de Jong was re-elected in 2013 as the MLA for Abbotsford West, an area he has represented since first being elected to the legislative assembly of British Columbia in a 1994 by-election. Michael was reappointed as Minister of Finance on June 10, 2013. The six-term MLA previously served as Minister of Health, Attorney General, Minister of Aboriginal Relations and Reconciliation, Minister of Labour and Citizens' Services, and Minister of Forests. In addition, he also served as Government House Leader. He holds a bachelor of arts degree from Carleton University in Ottawa and a law degree from the University of Alberta and has a strong commitment to building strong links between BC and India.
[space]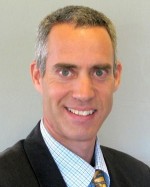 Lane Desborough
Lane Desborough is Product Strategist for the Diabetes division of Medtronic, Inc. in Northridge, California. He is focused on the development of therapies such as the artificial pancreas, connected care technology, and clinician decision support. Lane is working to reduce the burden of diabetes through the application of technology to benefit patients, caregivers, healthcare professionals, and society. Lane received engineering degrees from the University of Waterloo and Queen's University, specializing in process control. Prior to joining Medtronic in 2010, he spent 18 years working for Nova Chemicals, Honeywell, and General Electric.
[space]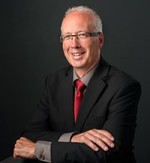 Bill Dow
Bill is Dean of the School of Health Sciences at the British Columbia Institute of Technology. He actively engages in the health community to ensure the programs he oversees meet industry and student needs. In 2011 Bill's professional leadership was recognized when he was awarded the W.Q Stirling Award by the BC Association of Medical Radiation Technologists for his inspiring creativity and passion for furthering his profession. Bill is responsible for India projects in BCIT in Health and currently working with PHFI and CINS on Allied Health project for India.
[space]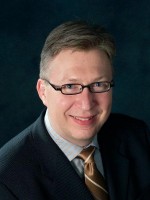 Neil D. Fraser
Neil Fraser, President, Medtronic of Canada Ltd., joined Medtronic of Canada Ltd. in 1984. Neil was appointed Council Member, Ontario Health Innovation Council at the Ontario Ministry of Health and Long-Term Care and also became a Member of the Advisory Board for the Life Sciences Division of the National Research Council Canada. Neil is also Chair of the Ivey International Centre for Health Innovation Advisory Council, an executive board member of Medical Device Canada (MEDEC), and is a founding member and co-chair of the Centre for the Advancement of Health Innovations (CAHI) at the Conference Board of Canada.
[space]

Dr. Tru Freeman
Dr. Tru Freeman is the Dean, Faculty of Health (FoH) at Kwantlen Polytechnic University (KPU). She holds a PhD in Nursing (Administration) from the University of Toronto and a Certified Executive Coach designation. Dr. Freeman has extensive international experience, living and teaching in St. Lucia and China and is currently helping to create global teaching and learning opportunities for FoH students and faculty. She has been instrumental in KPU becoming the first public post-secondary educational institution in Canada to host a School of Traditional Chinese Medicine. Dr. Freeman is the principal investigator in a research study looking at open office space in post-secondary education.
[space]
Dr. Devendra Gupta
Professor & Head of the Department of Pediatric Surgery, All India Institute of Medical Sciences, New Delhi, involved in Child surgical care, Teaching, Training & Research, since 1979. He is former Vice Chancellor of King George's Medical University, Lucknow and was instrumental in facilitating a MOU   between the University of BC and KGMU in early 2014. Dr. Gupta was unanimously elected as President of Work Federation of Associations of Pediatric Surgeons, representing 134 countries.
[space]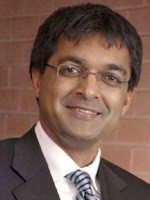 Dr. Milan Gupta
Milan Gupta holds a Doctor of Medicine from University of Toronto and fellow of Royal College of Physicians and Surgeons of Canada and American Board of Internal Medicine. He is an Associate Clinical Professor of Medicine at McMaster University in Hamilton and Medical Co Co-Director of the Canadian Cardiovascular Research Network. His research interests include South Asian heart disease, management strategies for acute coronary syndromes, and emerging risk factors in vascular disease.
[space]
Louise Hara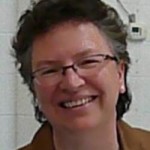 Louise Hara has more than 20 years' experience in supporting diverse groups in coming to consensus and taking action on matters of mutual concern. Louise has been lead staff for the Surrey-North Delta Division of Family practice, supporting the leadership of local family practitioners in the development and implementation of innovative projects and programs, aimed at strengthening primary care, improving health outcomes for populations of health, as well as improving the experience of care for patients and their physicians
[space]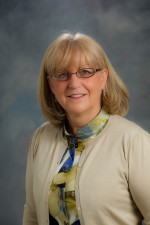 Colleen Hart
Fraser Health Vice President, Clinical Operations and Professional Practice at Fraser Health. Her current portfolio includes the South Asian Health Institute, Primary Health Care, Aboriginal Health, and Ethics and Diversity Services. She oversees the Access and Clinical Optimization Service and provides leadership for Professional Practice for nursing and allied health. She is Executive Leader for Chilliwack General Hospital, Mission Memorial Hospital, and the Jim Pattison Outpatient Care & Surgery Centre.   Colleen holds an undergraduate degree in Nursing from the University of British Columbia and a Masters in Health Science (Health Administration) from the University of Toronto.
[space]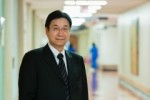 Dr Kendall Ho
Dr. Kendall Ho is a practicing emergency doctor at Vancouver General Hospital. He is the founding Director of the eHealth Strategy Office and is the Associate Dean of the Division of Continuing Professional Development and Knowledge Translation, University of British Columbia Faculty of Medicine.   Dr. Ho's academic and research interests fall into the domain of technology enabled knowledge translation (TEKT) – the use of information technologies to accelerate the incorporation of latest health evidence into routine practice and leads UBC eHealth Strategy office.
[space]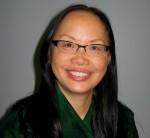 Dr. Amandah Hoogbruin
Since 1999, Dr. Amandah Hoogbruin has taught both BSN theory and clinical courses at Kwantlen Polytechnic University. She has been using complementary and alternate therapies (CATs) like Reiki and qi gong for more than 33 years. As a clinician, educator, and researcher, she addresses how spirituality and traditional/indigenous healing practices including yoga and CATs contribute to clinical evidence about healing and health. Current scholarly pursuits include promoting optimal healing environments funded research project; co-investigating the role of Bhangra dance to promote cardiovascular health among South Asian, post-menopausal women at risk for CVD and exploring the health benefits of yoga for the same target population.
[space]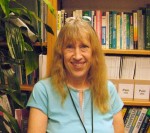 Dr. Kim Innes
Dr. Kim Innes is an Associate Professor in the West Virginia University Department of Epidemiology and the University of Virginia Center for the study of Complementary and Alternative Therapies. She is an epidemiologist and clinical research scientist with a particular interest in yoga and related mind-body therapies for the prevention and control of cardiovascular disease, diabetes, and other chronic disorders related to aging, stress, sympathetic activation, and metabolic dysregulation.
[space]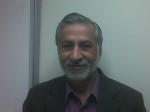 Dr. Nirmal S. Kang
Dr. Kang is practicing geriatric and general psychiatrist. He sees diverse range of Mental health issues. He is also Head, department of Psychiatry, Burnaby Hospital and BHMHSU.
[space]
Nadia Khan
Nadia Khan is an Associate Professor of Medicine at the University of British Columbia and Hypertension and chronic disease management specialist. Dr. Khan is a Career Scientist at MSFHR in chronic disease management in South Asian patients.   She is a health services and clinical researcher in the gender and ethnicity impacts of chronic disease management in hypertension, diabetes, cardiovascular disease and stroke. Nadia is Advisor to Canada India Network Society and South Asian Health Institute on development of research initiatives.
[space]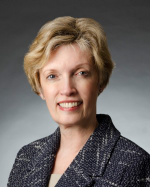 Kathy Kinloch
President, British Columbia Institute of Technology. Kathy is a widely recognized educational leader and previously served as president of Vancouver Community College (VCC). As Dean of the BCIT School of Health Sciences from 2007 to 2010, Kathy was instrumental in leading a "turn-around" to re-engage and increase BCIT's relevance in addressing health sector needs. Kathy then went on to serve as President of VCC, where she devoted her time to better focusing programming to meet student, industry, and community needs; improving operational efficiency; and building VCC's brand appeal and community engagement.
[space]

Alexander Ku
Alex is the Associate Dean, School of Health Sciences at the British Columbia Institute of Technology. He is a certified executive coach and provides executive coaching to his colleagues and students in the Peak Leadership Program at BCIT. He was operational Director of Pathology and lab Medicine at Vancouver Health.
[space]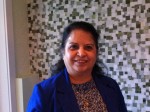 Dr. Saroj Kumar
A graduate of University of Lucknow (India) in 1976, Dr. Kumar has been working in BC over 10 years. She has worked with the South Asian Health Center (Pap Clinic) for three years and is interested in promoting women's health. Dr. Kumar has been working in a Surrey clinic for over three years and is currently a board member with the Surrey-North Delta Division of Family Practice and division lead physician for the South Asian Health Centre as well as the Shared Care RACE project.
[space]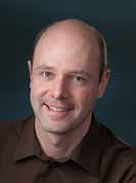 Scott Lear
Scott Lear holds a Doctor of Philosophy and is an Associate Professor in the Faculty of Health Sciences at Simon Fraser University. He is inaugural Pfizer/Heart and Stroke Foundation Chair in Cardiovascular Prevention Research at St. Paul's Hospital. He leads the British Columbia Alliance for Telehealth Policy and Research (www.BCATPR.ca) and also leads the Multi-cultural Community Health Assessment Trial (M-CHAT) which is an ongoing investigation to identify the role of ethnic background in risk for obesity, diabetes and cardiovascular disease.
[space]

Dr. Sharmila Mande
Principal Scientist and Head, Bio Sciences R&D, TCS Innovation Labs, Sharmila received her PhD in Physics from Indian Institute of Science, Bangalore, India, in 1991. She had her post-doctoral training at University of Groningen, The Netherlands and University of Washington, Seattle, USA.
[space]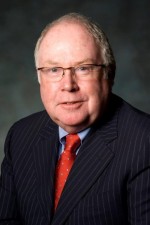 Dan MacCarthy
Dr. Dan MacCarthy was born in Ireland and educated at Castleknock College and National University of Ireland (Cork). He has worked collaboratively with Physicians, Governments, and more recently Patients, on Guidelines and Protocols, and GPSC (General Practice Services Committee) and on the Shared Care Committee. In 2009 he was Co-Chair of the IHI International Summit on Clinical Office Redesign, and he has also lectured widely in Canada.
[space]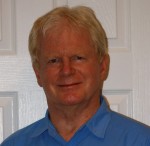 Patrick McGowan
Patrick McGowan, PhD is a Professor at the School of Public Health and Social Policy at University of Victoria and Director of Self-Management Programs. Dr. McGowan's research career over the last 30 years has mainly focused on several aspects of health education programs for persons experiencing chronic health conditions particularly community self-management programs and strategies as well as strategies and techniques that may be used by health providers in clinical practice to enhance patient self-management.
[space]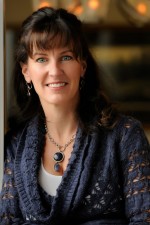 Kelly McQuillen
Kelly is the Executive Director, Service to Adults with Developmental Disabilities, Ministry Social Development and Social Innovation. Prior to April 2014, Kelly held the Integrated Primary and Community Care, Executive Director Portfolio with the Ministry of Health (MOH). The MOH Integrated Primary and Community Care portfolio ensures leadership required for policy development, accountability, action planning and communication and monitoring and reporting policy in community care.   She also served as the Ministry of Health appointed co-chair to the General Practice Service Committee, the Shared Care Committee and the Specialist Services Committee (The Joint Clinical Committees).
[space]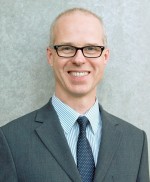 Gregor McWalter
Gregor McWalter is a Director of Health Informatics with Fraser Health Authority, with particular responsibility for eHealth, information integration, primary health care informatics, and mobile health. Gregor holds a M.A. (Hons) in Psychology from the University of Glasgow and a M.Sc. in Information Technology from the University of Stirling
[space]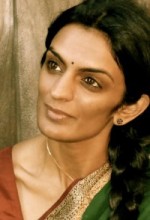 Pavithra K. Mehta (Banquet Keynote Speaker)
Pavithra K. Mehta is a writer-filmmaker, in a family of 21 (and still counting) eye surgeons. This might explain her fondness for stories that help people see. Her award-winning documentary Infinite Vision followed the life and work of Dr. V, who is her granduncle. He once created a nine-item To-Do List for her that she has yet to complete. (Item #4 reads: Quality Care For All) Pavithra is drawn to the space where service and story-telling meet. She started Aravind's story archive in 2002, while freelancing on film and writing projects for nonprofits in India. Later she headed the volunteer program at Benetech, an innovative nonprofit in Silicon Valley, which runs the world's largest digital library of accessible books for people who are blind. She is currently on the board of the Aravind Eye Foundation and Service Space, an organization rooted in inner change that designs and runs experiments in generosity. She co-leads its inspiring news portal, DailyGood, as well as its pay-it-forward restaurant, Karma Kitchen, and is working on her next book. Pavithra studied English literature and broadcast journalism. She lives in the Bay Area with her husband and travels back to Madurai each year. Rumi, hillsides and other noble friends help her write. www.infinitevisionaries.com
[space]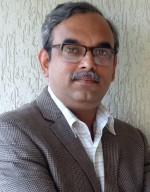 Dr Soumyo Mukherji
Soumyo Mukherji did his B.Tech. in Instrumentation Engineering, Indian Institute of Technology (Kharagpur), MS in Mechanical Engineering, Colorado State University (Fort Collins, USA) and Ph.D. in Biomedical Engineering, University of North Carolina (Chapel Hill, USA). After his PhD he joined IIT Bombay in 1997, where he is now a Professor in the Department of Biosciences and Bioengineering. He was the Head of the Centre for Research in Nanotechnology and Sciences at IIT Bombay from 2010-2013. His research interests are in sensors and instruments for wide scale deployment in resource constrained locales for medical and environmental applications, mobile health, security, etc.
[space]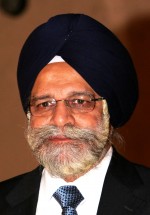 Satinder Narang
Dr. Narang started his medical journey in Amritsar, India. He then spent 3 years in Zambia, Africa and entered the mental health field there in 1981. Subsequently, he trained in Psychiatry at Guy's Hospital, London, U.K. before moving to Halifax, Nova Scotia in 1991 and to Surrey, B.C. in 1994. He has always been interested in treatment of serious mental illnesses and was amongst a group of professionals responsible for the launch of Early Psychosis Intervention Multicultural Initiative in 2004-2005
[space]

Dr. Kavita Narayan
A Fellow of The American College of Healthcare Executives, Kavita has several years of experience in hospital and health systems design, planning and turnaround leadership in the United States. In her present role, at PHFI, Kavita co-leads the strategy and operations of the youngest unit within PHFI – the Health Systems Support Unit (HSSU). She is responsible for building strategic partnerships and relationships with the Ministry of Health and Family Welfare and other associated entities in several states and the centre as well as bilateral/multilateral development partners and the industry.
[space]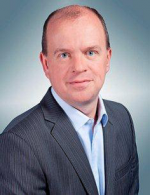 Ian Parfrement
Ian Parfrement joined Roche Diagnostics Canada in June 2012 as President and General Manager and is a member of the North American Diagnostics Executive Committee. He is also an active member of the Board of Directors of Montreal InVivo. For the last five years Ian has been a member of the European wide Regional Working Group focused on Roche Centralized Diagnostics, led the Regional Subteam for Centralized Diagnostics Analytical Systems, and for two years was the European Regional Representative for high volume systems.
[space]
Sunil Patel
A family practitioner in the locum of town of Gimli, Manitoba. He has been very active in public service and served as President of Doctors of Manitoba and Canadian Medical Association. He is a founding member and President of OCAPIH, Canadian Association of physicians of Indian heritage (CAPIH).
[space]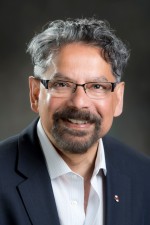 B. Mario Pinto
Mario Pinto has served as Simon Fraser University's Vice-President, Research for the past decade. He has facilitated India-Canada academic and industrial collaborations in infectious diseases, population and public health, clean energy technologies, and resource and environmental management. He was also instrumental in the recent joint venture between SFU, Ryerson University and the Bombay Stock Exchange Institute to establish the first Canadian-led business accelerator in India, and in setting up collaborations with Indian Oil Corporation.
[space]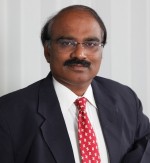 Dorairaj Prabhakaran
Dorairaj Prabhakaran holds a Bachelor of Medicine from Bangalore University, a Doctor of Medicine in Cardiology from All India Institute of Medical Science, New Delhi, and a Master of Science in Health Research Methodology from McMaster University. Presently, Dr. Prabhakaran is the Professor of Chronic Disease Epidemiology at Public Health Foundation of India (PHFI) and Executive Director of Centre for Chronic Disease Control (CCDC) which is also the secretariat of Initiative for Cardiovascular Health Research in the Developing Countries (IC Health). He is also a consultant to the World Bank, WHO and other international organizations.
[space]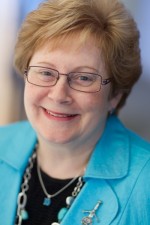 Dr. Shelley Ross
Dr. Shelley Ross is a Family Physician in Canada with an emphasis on obstetrics and women's health. Shelley is currently President of the British Columbia Medical Association. She is a past president of MWIA and the Federation of Medical Women of Canada. She began her work with MWIA as a Young Forum member at the MWIA Congress in Vancouver in 1984.
[space]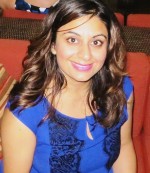 Aneet Sahota
Aneet Sahota is a Senior Consultant for eHealth at Fraser Health. She has been working at Fraser Health in the Health Informatics and eHealth & Integration portfolios on various clinical system and integration initiatives for the past 8 years. Aneet holds a B.Sc. in Psychology and a B.Sc. in Health Information Science from the University of Victoria.
[space]
Dr. Baldev Sanghera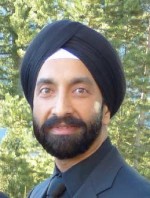 A family physician currently practicing in Burnaby. Received medical degree from UBC Baldev is very active in projects and issues related to Innovation in General practice, teaching and multicultural health programs. A Peer Mentor for the Physician Information Technology Office and the vice Physician Lead for Burnaby Division of Family Practice.
[space]
Sujay Santra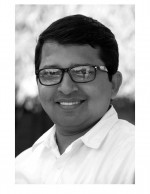 Sujay started iKure in 2010 and conceptualized the low-cost WHIMS application that can connect the rural patients with the urban doctors. A hands-on person, Sujay oversees product development and business development for the company. Sujay started his career in 1999 and has extensive experience across all phases of Software Development lifecycle. Prior to taking the entrepreneurial leap, he worked for several years at Oracle & IBM and has strong technical knowledge in Siebel CRM, Analytics, Business Intelligence and R&D. His can-do attitude & creativity has won him several awards & accolades during his career span. He holds an MCA from IETE, Hyderabad.
[space]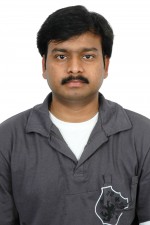 Dr. Vijay Seethapathy
Dr. Seethapathy is currently the Medical Manager for Burnaby Centre for Mental Health & Addiction, a 100 bed Provincial Tertiary centre focused on treating individuals with severe concurrent disorders. He is the Physician Lead for Vancouver Assertive Community Treatment Program. Dr. Seethapathy is Clinical Assistant Professor at the University of British Columbia and is involved in education and research.
[space]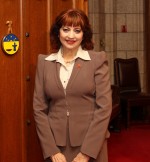 Dr. Senator Asha Seth
The Honourable Asha Seth was appointed to the Canadian Senate (for Ontario) by the Prime Minister Stephen Harper, and sits as a Conservative. Dr. Asha Seth is an Obstetrician and Gynecologist in a Family Practice, Toronto, Ontario. Recognized as a pioneer and patient advocate in the medical field, Dr. Seth received the prestigious Council Award from the Ontario College of Physicians and Surgeons in 2010. Founder of the NIMDAC Foundation and is also National Board Director of the Canadian National Institute for the Blind. Senator Seth currently sits on the National Finance Committee, Internal Economy Committee, and the Social Affairs, Science and Technology Committee to contribute her years of experience as a physician to offer a unique perspective on matters concerning health and welfare, as well as cultural affairs and the arts.
[space]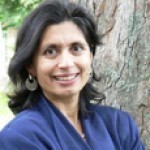 Dr. Farah Shroff
Dr. Farah Shroff hold a Doctorate of Philosophy and is a faculty member in the Department of Family Practice and the School of Population and Public Health in the UBC Faculty of Medicine. The emphasis in her research is on visioning and developing Health for All. Her main areas of research are 1) holistic health (mind-body approaches to health; spirituality and health) 2) community development for health and social justice (social determinants of health); 3) health system design and delivery. Her book, The New Midwifery: Reflections on Renaissance and Regulation, was published in 1997. She has written extensively on women's health, HIV/AIDS, health policy, nursing, registered massage therapy, international health, innovative health care delivery and design.
[space]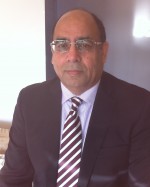 Rajpal Singh
At present Clinical Coordinator, Early Psychosis Intervention Program in Fraser Health. Over the last 25 years has written articles and books in Punjabi and Hindi languages about mental health and discussed mental health issues on radio and television. Dr. Rajpal has been conducting psycho-education groups for South Asian clients with depression and other mood disorders as well as groups on addiction and family violence for the South Asian population.
[space]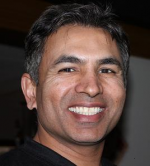 Jeet Sivia
Jeet Sivia is a population health epidemiologist and working with Mental Health and Substance Use Program at Fraser Health. He is a strong advocate of reducing health inequity and the provision of evidence-informed services to support the health needs, including mental health and substance use, of South Asians. Jeet is involved in the planning and implementation of various health initiatives targeting South Asian population in Fraser Health.
[space]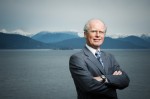 Dr. Gavin Stuart
Dean of the Faculty of Medicine at the University of British Columbia and Vice Provost Health. Dr. Stuart provided leadership in the implementation of a provincially-based Faculty of Medicine across four campuses.   Dr. Stuart continues to be an active teacher, clinician and researcher. His clinical research and publications have been in the area of gynaecologic cancer, including population-based screening programs and the conduct of clinical trials as therapeutic interventions in gynaecologic cancer. He is the principal investigator of an international phase III trial of the human papillomavirus vaccine.
[space]
Dr. Shivaram Varambally
Dr Shivaram Varambally is an Associate Professor of Psychiatry at NIMHANS Bangalore and a Member of the Monitoring Committee for the Advanced Center for Yoga at the National Institute of Mental Health and Neurosciences. He holds a Medical Degree of Psychiatry from the National Institute of Mental Health and Neurosciences, Bangalore and a MBBS from Mysore Medical College. He has a special interest in Neurobiology and treatment of schizophrenia and early psychosis as well as effects and neurobiology of Yoga in Psychiatric Disorders.
[space]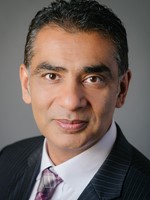 Amrik Virk
Amrik Virk was elected as MLA in the riding of Surrey-Tynehead and appointed Minister of Advanced Education in June 2013. He is also a member of the Cabinet Committee on Secure Tomorrow. Virk's extensive career with the RCMP included a variety of policing duties, including substantial experience with various First Nations communities. He left the Surrey RCMP in 2006 while serving as the acting Officer in Charge of Operations and transferred to Langley as the Officer in Charge of Operations. In the six years he spent on the board of directors of the Surrey Memorial Hospital Foundation he helped raise millions of dollars for enhancing health care for Surrey residents. He has also served on the board of Kwantlen Polytechnic University.
[space]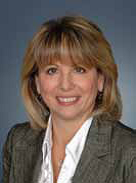 Dianne Watts
Dianne Watts is Mayor of the City of Surrey. Mayor Watts has focused on bringing people together and building consensus in order to create innovative forward thinking initiatives. She also believes that community engagement plays an integral role in healthy communities. Mayor Watts recognizes the importance of having a global perspective on health issues, and welcomes inter-governmental collaboration that will lead to healthier cities through improved dialogue and cutting edge initiatives. Mayor Watts believes that conferences like this act as incubators for great ideas, and looks forward to participating in the next generation of health advances in partnership with the international medical community. Mayor Watts strongly believes that healthy active lifestyles play an important role in ensuring that the Future Lives Here in Surrey.
[space]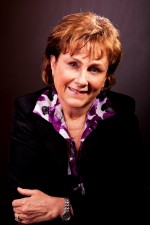 Dr. Elizabeth Watt
Full service Family Medicine in Northern BC and then Abbotsford until 1996. Lead Physician and co-chair of the Abbotsford Youth Health Centre (AYHC), a collaborative community project which opened in November of 2010. Board Executive of Abbotsford Community Services Board, Abbotsford Division of Family Practice: community interface projects including AYHC, GP4ME Attachment project, Nurse Practitioner project development, SCC initiatives, ON TRAC. Clinical instructor with UBC School of Medicine, supervising Family Practice Residents, medical students, and international Medical Graduates at FVI and AYHC.
[space]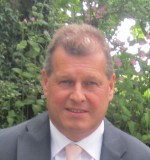 Dr. Andrew Webb
Dr. Webb is Vice President, Medicine for the Fraser Health Authority and a Clinical Professor in the Faculty of Medicine at The University of British Columbia. Previously he was Medical Director at UCL Hospitals in London, UK. He held expert medical advisory roles with the Irish and Welsh Governments. In 2010 he was awarded the Gilston medal and honorary membership of the Intensive Care Society in the UK.
[space]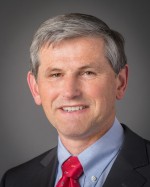 The Honourable Andrew Wilkinson
Andrew Wilkinson was elected MLA for the riding of Vancouver-Quilchena in 2013, and was appointed Minister of Technology, Innovation and Citizens' Services on June 10, 2013. He is currently serving on the Legislative Review Committee, Cabinet Committee on Secure Tomorrow and Cabinet Working Group on Core Review. Andrew was educated and licensed as a physician in addition to holding a law degree. He lived and worked as a doctor in Campbell River, Lillooet and Dease.
[space]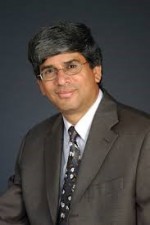 Dr. Lakshmi Yatham
Dr. Lakshmi Yatham is a Professor of Psychiatry and Associate Head of Research and International Affairs in the Department of Psychiatry at the University of British Columbia. His major areas of research interest include neurobiology and treatment of bipolar disorder and major depression. He was a recipient of the Michael Smith Foundation Senior Scholar Award and leads a Canadian consortium on bipolar disorder using pragmatic and controlled trials with substantial funding from CIHR.
[space]