Friday, June 18th, 6:30 pm – 8 pm PDT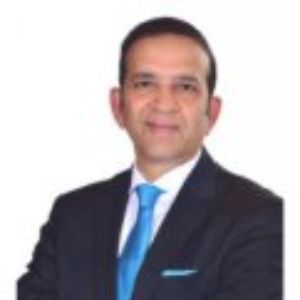 High Commissioner for Canada- Government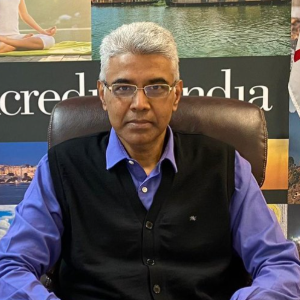 Vancouver Consulate, Govt of India and Co-Host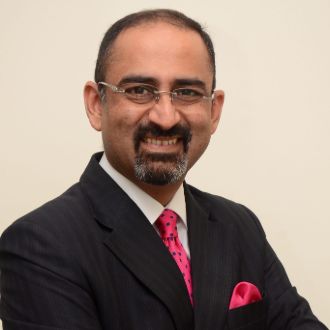 Group Medical Director Apollo Hospital and President GAPIO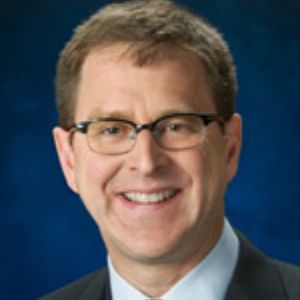 Minister of Health and Minister responsible for Francophone Affairs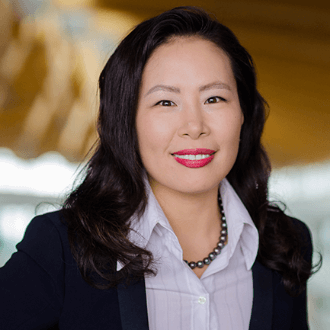 President and CEO Fraser Health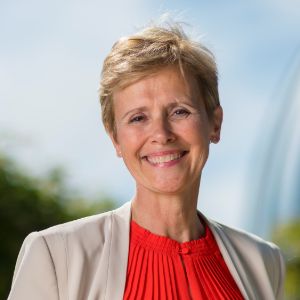 President Simon Fraser University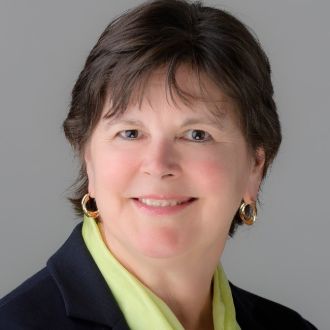 Vice President External Affairs Simon Fraser University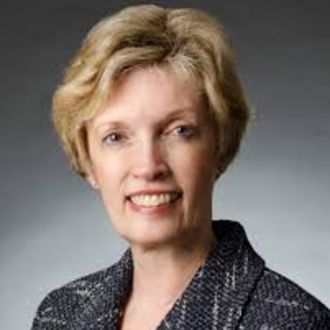 Kathy Kinloch
RN, BSN, Masters in Leadership 
Kathy Kinloch is President of the British Columbia Institute of Technology (BCIT), Canada's premier polytechnic institution which serves approximately 50,000 students annually, a position she has held since January 2014. Her focus is broadening and deepening BCIT's globally relevant connections with business, industry, and community within BC, across Canada, and globally to meet the needs of today's and tomorrow's employers and learners.
Kathy is recognized for leading strategic organizational renewal by empowering people in complex environments. Through a number of senior leadership and executive roles, she has spearheaded successful strategic change initiatives in the post-secondary as well as government and health care sectors.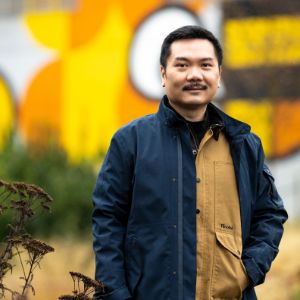 Vancouver-based specialist in child and youth psychiatry. He stepped into the role of President of Doctors of BC after holding positions such as co-chair of the Specialist Services Committee and Doctors of BC appointee to the Medical Services Commission, overseeing BC's physician services budget. Dr Chow has practiced in acute care hospitals, private outpatient settings, and virtual care.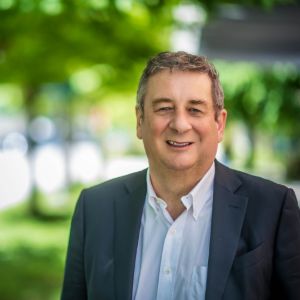 Vice President Health Sciences and Dean Faculty of Medicine University of BC
Biography: Professor Dermot Kelleher serves as Vice-President Health and Dean of the Faculty of Medicine at the University of British Columbia, Vancouver. From 2012 to 2015, he was Vice President (Health) and Dean of the Faculty of Medicine at Imperial College London and concurrently Dean of the Lee Kong Chian School of Medicine in Singapore. From 2004 to 2012, he was Head of the School of Medicine and Vice-Provost for Medical Affairs at Trinity College, Dublin, where he led the development of the Institute of Molecular Medicine and Molecular Medicine Ireland as well as the Wellcome Trust HRB Clinical Research Centre. Prior to this, he was a Wellcome Senior Fellow in Clinical Science at Trinity College Dublin following clinical and research training in gastroenterology in Ireland and San Diego.
Professor Kelleher's research interests have focused on immunology of the gastrointestinal tract. He has successfully obtained funding from a wide range of sources including the Wellcome Trust, Health Research Board and Enterprise Ireland, European Union Frameworks, and while in the US, from the National Institute of Health. He has been a co-founder of Opsona Therapeutics, Cellix Limited and Deerac Fluidics, which merged with the US-based company Labcyte. He has been a Non-Executive Director at ICON plc, a globally leading clinical research organisation, from 2008 until 2019.
Professor Kelleher is a Fellow of the Academy of Medical Sciences London, and has served as President of the Federation of European Academies of Medicine.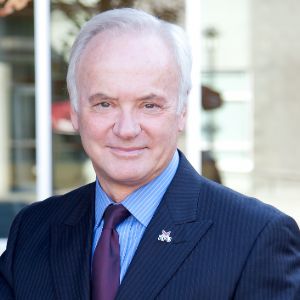 President Kwantlen Polytechnic University
Biography: Dr. Alan Davis was appointed President of Kwantlen Polytechnic University September 1, 2012. A native of Reading, England, Dr. Davis studied Chemistry at University College London, and at Simon Fraser University, where he was awarded his PhD in Chemistry in 1980. He held leadership positions at institutions in the United States and Canada, including roles at the British Columbia Open University, Athabasca University, Niagara College and Vancouver Community College. From 2008-2012 he served as President of Empire State College at the State University of New York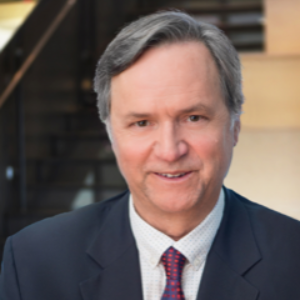 Chair, Institute of Health System Transformation and Sustainability
Biography: George Abbott, Ph.D. is Board chair of the Institute for Health System Transformation and Sustainability.  He also chairs the Board of Technical Safety BC.  He has held past provincial ministerial positions in Health, Education, Indigenous Relations and Sustainable Resource Management.  He is the author of a new book titled, "Big Promises, Small Government."
Executive Vice President, MD Financial Management
Biography: Executive Vice President, Client Value and Performance. Over the last two decades, Pam has helped shape the MD Financial Management (MD) you see today by spearheading important initiatives that put clients at the front and centre of everything we do. When it comes to delivering value, she ascribes to the belief that there's nothing more important than taking meaningful care of the individuals who spend their life's work looking after the health and well-being of Canada's people. She believes in being genuine with everyone with whom she interacts and building strong, long-lasting relationships.
Pam has been in the financial services industry for almost 30 years and, during her career, has held sales and leadership roles with wealth-management firms. She has been with MD since 2006 and has served in leadership positions in Alberta and British Columbia.
Pam earned a bachelor of commerce degree from the University of Alberta and holds the Certified Financial Planner (CFP®) designation.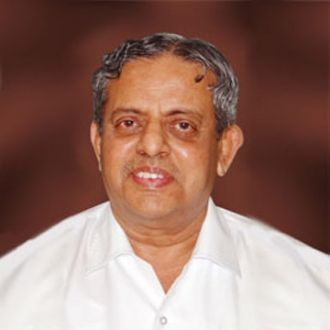 Dr. Padamshri H R Nagendra, Guruji PhD
A conversation with Dr. Arun Garg on integrative thinking to integrative its role in sustainable health post-COVID in the South Asian community – Friday, June 18th 
Biography: Dr. H R Nagendra completed his PhD in Mechanical Engineering in 1968 from IISc, Bangalore. After serving for a short stint as faculty at IISc, joined the University of British Columbia as Post-Doctoral Research Fellow. Moved to NASA Marshall Space Flight Centre as Post-Doctoral Research Associate, and to Imperial College of Science and Technology, as a Consultant in 1972 and Visiting Staff.
Joined Vivekananda Kendra in 1975 as a whole-time Honorary Director of Training and served as all India of Yoga and later as Vice president. Vivekananda Kendra, Kanyakumari. From 1986 to 2000, he was the Secretary of Vivekananda Kendra Yoga Research Foundation, Bangalore and the Director of Indian Yoga Institute. From 2000 till date, he is the President of Vivekananda Yoga Anusandhana Samasthana. Served as Vice Chancellor of S-VYASA (Swami Vivekananda Yoga Anusandhana Samasthana), the premier Yoga University from 2002 to 2013, and currently serving as Chancellor from 2013.
Published 30 Research Papers in Engineering and authored 150 papers on Yoga and co-authored 35 books on Yoga. Guided and co-guided nearly 50 PhD students. In 2016 Government of India honoured him with Padmashree Award. Recently recognized by Stanford University under Complementary & Alternative Medicine ranked at 158th world ranking of top 2% Indian scientists.
Saturday, June 19th, 8am – 12:30pm PDT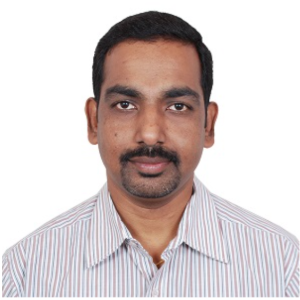 Dr. Manjunath Sharma, PhD
June 19th Abstract: "Yoga as the foundation for Integrative Medicine". Yoga has evolved as the science of holistic living and encompasses a multidimensional approach to restore health and manage diseases. It provides a foundation for understanding wellbeing in a comprehensive manner and expands the scope of bringing a personalized approach to disease management. With the increasing burden of chronic diseases, and limitations in treatment options, integrative medicine is emerging as the future of medicine, and Yoga based lifestyle provides a common platform for such integration.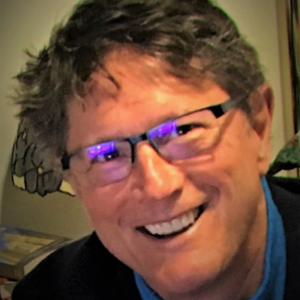 June 19th Abstract: Type 2 diabetes is a highly preventable and even reversible disease adversely impacting the lives of many Canadians. Marc will highlight how his organization is working for system-wide changes to accelerate best practices in T2D prevention, management and reversal.
Biography: CEO of the Institute for Health System Transformation and Sustainability (IHSTS) based in British Columbia. As a not for profit, independent think tank, IHSTS is laser focused on leading system wide improvement in two areas: Palliative Care and Type 2 Diabetes. Prior to this role, Marc was a Senior Strategic Advisor with BC's Ministry of Health, developing a Virtual Care Strategy for BC. In his 20-year career in Fraser Health Authority in British Columbia and its predecessor organizations, Marc led a very broad range of clinical and support services.. Marc has master's degrees, in Criminology and in Health Administration, both from the University of Toronto.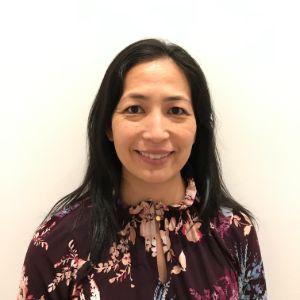 June 19th Abstract: The South Asian Health Institute at Fraser Health Authority aims to improve the health and health outcomes of the South Asian population in a way that values culture through innovative, evidence-based approaches that empower the South Asian community to make healthier decisions. Sehat is a community based program of the South Asian Health Institute that focuses on health promotion around preventing chronic diseases amongst the South Asian community in the Fraser Health region. 
Biography: Samantha is the Interim Leader of the South Asian Health Institute and Manager, Population Health and Health Equity at Fraser Health Authority. She has over 20 years of experience working across the continuum of health in diverse settings, in Canada and internationally. Samantha is a physiotherapist and holds a Masters of Public Health (Global Health) and previously worked for the Public Health Agency of Canada prior to joining Fraser Health.
June 19th Abstract: Behaviour Change: What is Needed and How To Build Capacity. Creating long-term changes in behaviours such as physical inactivity and poor diet is complicated and difficult. In this presentation, we will discuss current approaches that are used to foster behaviour changes that prevent and manage prediabetes, a lifestyle-related condition where blood glucose levels are high but do not meet the criteria for type 2 diabetes. It is estimated that about 6 million Canadians have prediabetes and the condition is more common among South Asians. The good news is that prediabetes is both preventable and reversible with lifestyle-related changes. With a focus on the current state of behaviour modification initiatives, targeted personalized interventions and the capacity needed to provide them will be discussed. By: Karen Davison, Vidhi Thakkar
Biography: Karen Davison is an award-winning scholar who is currently the Director of the Nutrition Informatics Research Group and Health Science Program Faculty Member at Kwantlen Polytechnic University. Her investigative interests are aimed at food and nutrition practices, interventions, and policies that will foster the generational transmission of physical, mental, and cognitive health in diverse populations. She is currently an Academic Editor for PLoS One and serves an editorial board member for the Canadian Journal of Dietetic Research and Practice and the UK's Journal of Human Nutrition and Dietetics. She has been awarded Canadian Institutes for Health Research (CIHR) fellowships, Dietitians of Canada Peer Recognition Award, and Popular Science's Magazine Clinical Leader Recognition Award. She is the first Canadian registered dietitian to be a recipient of a Fulbright Canada Research Chair award, to be inducted as New Scholar to the Royal Society of Canada (2019-2026), and to be a Fellow of the North American Primary Care Research Group. She was also recently appointed to Health Canada's Nutrition Science Advisory Committee. She has coauthored more than 100 scientific and professional publications which have featured across more than 50 international media outlets including ABC, CTV, and MSN News.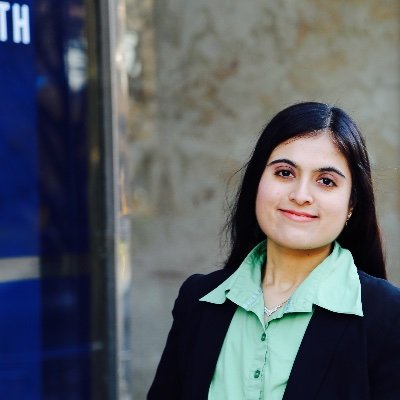 June 19th Abstract: Behaviour Change: What is Needed and How To Build Capacity. Creating long-term changes in behaviours such as physical inactivity and poor diet is complicated and difficult. In this presentation, we will discuss current approaches that are used to foster behaviour changes that prevent and manage prediabetes, a lifestyle-related condition where blood glucose levels are high but do not meet the criteria for type 2 diabetes. It is estimated that about 6 million Canadians have prediabetes and the condition is more common among South Asians. The good news is that prediabetes is both preventable and reversible with lifestyle-related changes. With a focus on the current state of behaviour modification initiatives, targeted personalized interventions and the capacity needed to provide them will be discussed. By: Karen Davison, Vidhi Thakkar
Biography: Vidhi currently works as a Research Associate at Kwantlen Polytechnic University on various projects related to mental and physical health and COVID-19 as well analysis of the Canadian Longitudinal Study on Aging. She is also a Post-Doctoral Fellow in Patient-Centered Measurement research in the School of Nursing at Trinity Western University. Vidhi Thakkar has completed her PhD in Health Policy from the Institute of Health Policy Management and Evaluation. Vidhi also received a Master of Science in Experimental Surgery from McGill University and her Bachelor of Health Sciences (Honours) at McMaster University. She is a recipient of the prestigious Gordon Cressy Leadership Award from the University of Toronto and has been awarded several Canadian Institutes for Health Research awards to disseminate her research. She has worked for more than 5 years in the health system with organizations including provincial health ministries, hospitals, universities, and Cancer Care Ontario. Her research interests include evidence-informed policy making, chronic diseases (e.g., type 2 diabetes mellitus), mental and physical health comorbidities, health informatics, and patient engagement. Vidhi is currently on the board of the Canadian Association for Population Therapeutics and teaches in the health science program at McMaster University.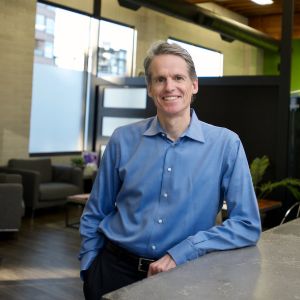 June 19th Abstract: "The Promise and Potential of Type II Diabetes Reversal." A few years ago, saying that Type II Diabetes could be reversed would not have been widely accepted. Today, a growing body of evidence shows us that this is not only possible but should be the goal for most diabetics. This talk will review the evidence and our own experience leading a lifestyle behaviour approach to diabetes reversal.
Biography: Brendan has been a physician and digital pioneer for the past 25 years. Trained at Yale and McGill, he has had a parallel career as an entrepreneur.  From his original practice in New Westminster, Brendan created electronic medical record software and built a business that eventually was acquired by TELUS Health and currently serves over 50% of Canadian physicians.  From 2015 to 2018, he served as the Chief Innovation Officer for TELUS Health.  He currently sits on the boards of the BC Academic Health Sciences Network and the Institute for Precision Therapeutic Nutrition.
June 19th Abstract:A passionate advocate for holistic health, integrative, and evidence-based medicine. Dr. Pawa will speak on the role of a dysregulated nervous system as a primary source of inflammation and chronic disease. The role of chronic stress is underestimated, we must teach patients to regulate their emotional state to have profound positive effects on their physical state.
Biography: Dr. Bal Pawa has 30+ years as a physician with a focus on integrative medicine and women's health. She obtained certification in Mind-Body Medicine at Harvard Medical School. Dr. Pawa became a Certified Menopause Clinician through the North American Menopause Society. She expanded her knowledge base with Functional/Integrative medicine in Gut health, Heart health, Neuroplasticity, and Autoimmune disease.  Dr. Pawa is co-founder of Westcoast Women's clinic, the first integrative hormonal clinic in Canada, and has helped thousands of women using integrative and lifestyle medicine to address their hormonal needs. Best-selling author of  The Mind-Body Cure, and a renowned  TedX speaker and is often featured on radio, television, community events, and has published articles in many magazines. She is frequently invited to speak at corporations both national and international levels to transform health at the workplace.
A Clinical Instructor at UBC Faculty of Medicine, Dr. Pawa continues to inspire and mentor young physicians. Uniquely qualified as a pharmacist, medical doctor, and Integrative Physician, Dr. Pawa uses her knowledge to empower and educate individuals to take charge of their own health.  A Strong supporter of Minerva Foundation, YWCA, and Everywoman Health Retreats. Her volunteer work was recognized by a nomination for the YWCA Women of Distinction Award.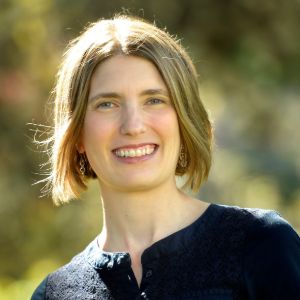 June 19th Abstract: InspireHealth Supportive Cancer Care: Integrative, Evidence-Based and Person-Centred. InspireHealth helps cancer patients and their support people enhance their quality of life and well-being through programs and services that support the mind, body and spirit. Inspire Health offers evidence-based and personalized support in the areas of cancer education, exercise, stress management, nutrition, self-care, meditation, yoga, art therapy and more. All services are free of charge and provided by physicians, exercise therapists, dietitians and counsellors with supportive cancer care expertise.
Biography: Dr. Hannah Nette, InspireHealth Physician & Director of Clinical Services was raised and medically trained in Nova Scotia. After years of working as a full-service family doctor in Vancouver, Hannah was thrilled to join the InspireHealth Supportive Cancer Care team in 2013. When Hannah is not passionately engaged in her work as one of the leaders and physicians at InspireHealth, you can find her searching for hiking trials and scenic picnic spots with her family.
To learn more about Inspired Health HERE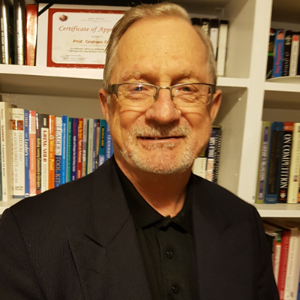 June 19th Abstract: Integrative medicine demands integrative leadership. The job of leadership is to connect otherwise disparate parts that would otherwise create a well functioning system. When the challenge is disconnected delivery models, disengaged staff, or change processes that are not interrelated it is the job of leadership to take action to overcome that fragmentation. The LEADS in a Caring Environment capabilities framework is an articulation of the leadership qualities necessary for integration to be achieved.
Biography: Graham Dickson is Professor Emeritus at Royal Roads University in Canada. In 2020, he received the Distringuished Leadership Award from the Canadian College of Health Leaders, and was recently honoured for his leadership by the Consortium of Accredited Health Organizations in India (CAHO).
Graham is the CEO of LEADS Global. Graham consulted for five years with the Royal Australasian College of Medical Administrators (RACMA) to create and deliver programs to its fellows. Most recently LEADS Global, the Canada India Network Society (CINS) and CAHO collaborated to offer an online self-directed learning program on LEADS for Indian health care leaders.
In Canada Graham is the Research Advisor for\the Canadian Health Leadership Network (CHLNet). He is a member of the LEADS Collaborative (including CHLNet and the Canadian College of Health Leaders, [CCHL]), an enterprise established to develop leadership within the health sector in Canada. Graham was principal investigator in a cross-Canada research project on LEADS in a Caring Environment capabilities framework. Graham also consulted with Health Workforce Australia on the creation of Health LEADS Australia, and the New South Wales Leadership Framework (similar to Canada's LEADS).
Dr. Dickson has published numerous peer reviewed articles on leadership, edited three special editions of the Leadership in Health Services journal dedicated to medical leadership, and is author of the first and second editions (2014, 2020) of the book: Bringing Leadership to Life in Health: LEADS in a Caring Environment.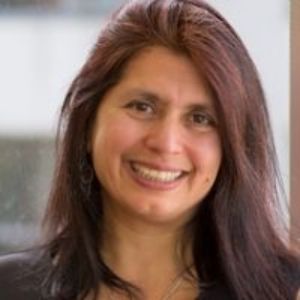 June 19th Abstract:Sparking Better Health of Women, Children and Communities through Integrative Practices: the work of Maternal and Infant Health Canada. This presentation focuses on the general work of a collaborative that is affiliated with CINS, Maternal and Infant Health Canada, and on one study of Yoga and Ayurveda in India.
Biography: Dr. Farah M Shroff is an incoming Harvard School of Public Health Takemi Fellow in Global Health (Aug '21-June 22);  a Canadian public intellectual with expertise in global public health research and education, she works in the Department of Family Practice and the School of Population and Public Health in the University of British Columbia's Faculty of Medicine. The emphasis of her research is envisioning and developing Health for All. Her main areas of research are integrative health approaches, and social/environmental justice from a feminist anti-racim lens. She is a women's health researcher and educator, focusing on gender equity, reproduction, midwifery, HIV, sexuality, mental well-being and so forth.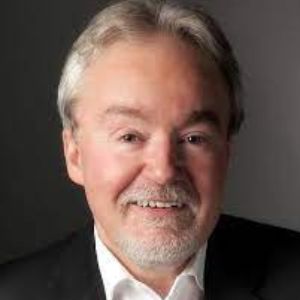 June 19th Abstract: There are approximately 400 million Indigenous people in the world that share a history of colonization by the dominant society and religions in every country they inhabit, and retain ancestral approaches to healing that are holistic and reflect a strong harmony with the natural world. This session will reflect on this history and some of these principles and practices, and provide a framework for reconciliation with Indigenous people globally.
Biography: Professor of Global and Indigenous Health (and former Dean 07-17) in the Faculty of Health Sciences at Simon Fraser University, and a Fellow in the Canadian Academy of Health Sciences. He currently serves on the Board of Directors of the Michael Smith Foundation for Health Research (Past Chair), and he is a past member of the Advisory Board of the National Collaborating Centre on Aboriginal Health at the Public Health Agency of Canada (2006-17). He was awarded a Senior Investigator award (2000-2006) from the Canadian Institutes of Health Research, in recognition of his research contributions in the field of community-based participatory approaches to health systems research with Indigenous communities. He is currently working with Indigenous communities in Vietnam, Thailand and Myanmar supported by funding from Grand Challenges Canada, CIHR and the International Development Research Centre.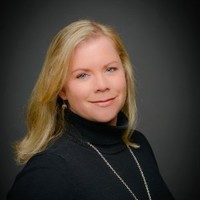 June 19th Abstract: Virtual Pulse, a highly interactive, web-based virtual simulation tool, provides unlimited access to real-to-life patient cases that encourage clinical decision-making in an effective and safe learning environment at no risk to the patient experience. (Co-presenting with Michelle Kearns) 
Biography: Kathy is the Associate Dean for Specialty Nursing in the School of Health Sciences at BCIT. With over 25 years of education and clinical experience, Kathy developed a passion for a variety of simulation deliveries to enhance the learner experience and better prepare them for the challenges of the clinical environment. Kathy's interests in simulation led to the original development of the Virtual PulseTM application. She continues to advance this application as a co-lead of the Virtual PulseTMproduct.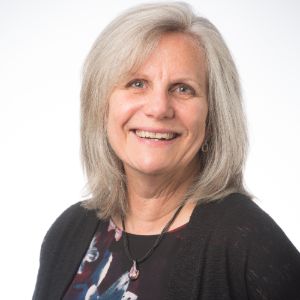 June 19th Abstract: Virtual Pulse, a highly interactive, web-based virtual simulation tool, provides unlimited access to real-to-life patient cases that encourage clinical decision-making in an effective and safe learning environment at no risk to the patient experience. (co-presenting with Kathy Kennedy) 
Biography: The Manager of Simulation and Experiential Learning for the School of Health Sciences at BCIT. She has been working in the field of education and training for over 30 years designing, developing and facilitating simulations, games and experiential learning activities. Michelle is currently a co-lead and one of the original developers of the Virtual PulseTM product.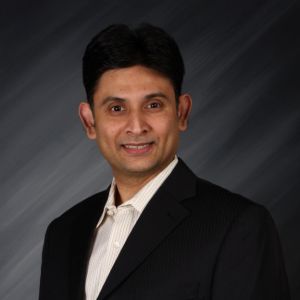 June 19th Abstract: Wellness from Within – Healing Model for NCDs and Mental Illness – We are battling with a global pandemic of Infectious disease which may be fixed by a shot of vaccine as we see the light at the end of the tunnel. On the other hand, an existing epidemic of NCDs and Mental Illness is mutating itself into an echo-pandemic as a consequence of Covid. Unfortunately, a shot of vaccine cannot fix the global challenge of NCDs and Mental Illness. It needs an integrated approach, a sustainable paradigm of prevention and treatment modalities bridging modern medicine and ancient healing systems like Yoga, Meditation and Ayurveda. We need to take a deep dive into ourselves and innovate models of wellness that can heal the whole person while empowering all layers of society. Dr.Kollipara will share his personal journey into an ancient healing system 'Sookshma' which means 'Micro' and how it has helped many heal from simple to complex NCDs.
Biography: Dr. Suman Kollipara is co-founder of a Non-Profit, Peace Tree Innovations Society  'Center for Wellness & Oneness' that conducts workshops all around the world for grassroots transformation of Wellness using tools of ancient wisdom & modern science. He comes with a unique background of Veterinary Medicine, Computer Science & training in Sookshma Self Compassion Meditation under a rare ancient Master Sunita. His ability to bridge science & wisdom with practical simple solutions attracts & inspires all age groups around the world. He is very well received by a wide range of audience including the World Health Organization – UN, Public/Private sector organizations, Inpatients at Hospitals/Addiction Centers, Libraries, Schools, Firefighters & Educational/Cultural conferences. He is on a one pointed vision of transforming grassroots wellness with 3 tiered approach of Educate, Experience, Empower. To Educate all by simplifying the knowledge of Body & Mind for Wellness, provide tools to give everyone the Experience of their optimal physical, mental & emotional states of Fullness, while Empowering all about their true nature of Infinite Potential beings to bring Oneness.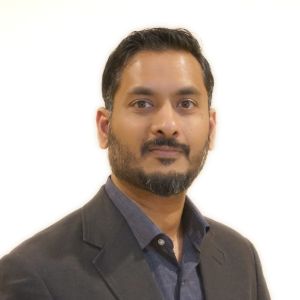 Dr. Aravindhan Ravindran MD
June 19th Abstract: Cultivating healthy habits to combat Chronic diseases: The presentation will outline the importance of creating healthy habits and practical strategies to cope with chronic diseases with the help of yoga and meditation. A brief overview of some common and a few unique techniques will be outlined in the presentation which is immensely beneficial to the patients, carers and those at risk.
Biography: He is a physician specializing in Interventional Radiology. He works in Fraser Health, British Columbia. He has been a meditator for 25 years and trainer for 20 years. He has conducted various seminars and workshops on Heartfulness meditation and the application of various heartfulness techniques in corporations such as Microsoft, AirBNB, HSBC, Scotia Bank, Police departments in the lower mainland and several communities across Canada. Currently he is involved in a research to study the effect of heartfulness meditation in reducing burnout of professionals.
Sunday, June 20th, 8:30am – 12:30pm PDT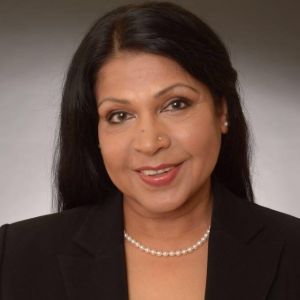 Biography: Nutan Thakur is a broadcaster working for Spice Radio 1200am and Radio Rimjhim. She started her career as a broadcaster in Canada in 1997. Nutan has been trained Yog by Swami Ramdev ji. Nutan leads her own Yog group called Aarogya and teaching under the banner of HTB- Sub Health Committee. Nutan supports healthy society in the community. This year Nutan is delighted to be associated with CINS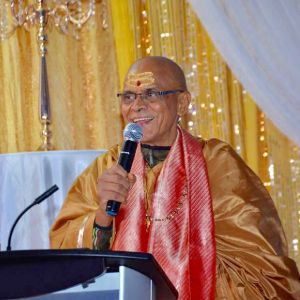 Swami Dr Satya Prakash PhD
Biography: Dr. Swami Satya Prakash has a Doctorate in Performing Arts with three Master's degrees- Master of Philosophy, Master of Music & Master of Yoga in Medical Sciences from Banaras Hindu University (BHU). He topped the University and is a recipient of Lata Mangeshkar Award. He is a great Yogi, singer, musician & an orator, he writes, composes & sings based on different Indian classical ragas which mesmerize audiences & yoga practitioners internationally. He is a rare 'triveni' combination of the entire dimension of Yoga with advanced yoga asana practices mudras, sukshma kriyas with expertise on rare Khechari & deep knowledge in Vedantic Yoga philosophy & sanskrit yoga literature and all shastras. SVYASA Yoga University recently conducted important scientific research on his Khechari practice.
Inspired by Guru ji Dr. HR Nagendra and the VYASA Movement, Swamiji is instrumental in establishing VYASA Canada National Institute of Health and Yoga Research in Vancouver British Columbia.  He actively supports Guru ji's mission of scientific systematic higher education of Yoga and Global Yoga Accreditation program & happily participated in the Conference organized by the Permanent Mission of India at United Nations Headquarters in New York along with Dr. Garg and Dr. Preeti from Canada.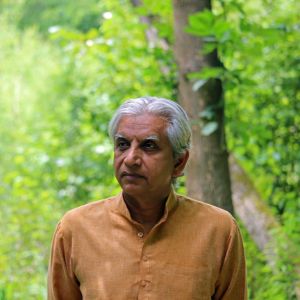 Abstract:The most beautiful book to read is the book of our own life. It starts with understanding our natural personality.
Biography: Jivasu (Dr. Pradeep Kumar) is a physician, spiritual teacher and the founder of the Natural Spirituality movement.
Natural Spirituality explores the scientific basis of energy, consciousness, complete health, and spirituality. Based on Natural Spirituality, Jivasu developed the six Yogas of – Love and Relationships, Emotional and Mental health, Aging and Old age, Death and Dying, Artificial Intelligence and Complete Beauty. Jivasu teaches Naturality courses all over the world.
He is the author of the books Natural Spirituality and Meditation – A path of relaxation and awareness. 
Biography: Yogacharini Maitreyi is an international master teacher, practical mystic and founder of Arkaya Awareness Centre and Arkaya Foundation. For the last 25 years, she has been dedicated to living an evolutionary life and sharing holistic life principles. She has been immersed in the yogic life even before, through her first guru, her grandfather.
 Since 1997, she has been given titles: Yoga chemmal (expert), Yoga shiromani (gem), and Yoga acharini (guide), in India. She was one of the youngest to be invited to the Advisory Board of the World Yoga Council, in Europe, in 2007. She has shared the deeper dimensions of yoga, self-management and sattvic tantra worldwide.
She loves nature and ayurvedic food and now lives in Vancouver, Canada. She was born and raised in India where she was immersed in the yogic life through her grandfather and gurus. She studied in the Shivananda and then the Ananda ashra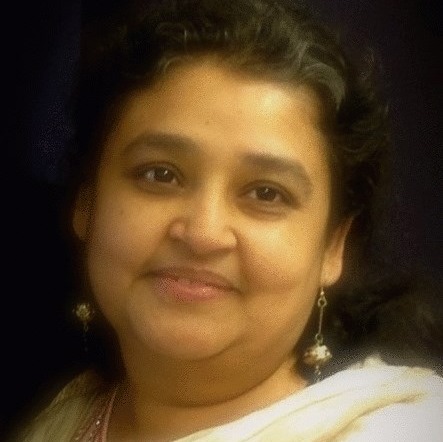 Biography: Dr. Preeti Misra currently works for the Government of Canada with Statistics Canada in conjunction with Fraser Health and the Canadian Red Cross in its Emergency Care team for Covid 19. Additionally, she has been instrumental in setting up of  'VYASA Canada National Institute of Health and Yoga Research Society' to conduct and promote the Education, Research, Health and Spiritual Yoga practices based on the success of the VYASA model inspired by his Guru, Dr. H R Nagendra and Dr. Manjunath and Shri Dayanandji of the VYASA Movement.
Her professional background includes a PhD from Jawaharlal Nehru University (JNU) and three Masters including MSc Yoga Therapy, SVYASA. Inspired by Dr. Swami Satya Prakash in Yoga and spirituality, she manages and is the CEO of Varad Ashram Intercultural Service Humanitarian World Association (VISHWA) in Canada and is the Program Manager for the New Horizons for Seniors Program of the Government of Canada on behalf of VISHWA. She has been teaching and promoting yoga through International Yoga Day celebrations and conducts Yoga workshops, teacher's training programs and conferences.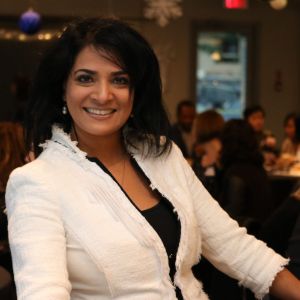 Biography: Anita Huberman is the CEO of the Surrey Board of Trade. She has an extensive record of community service and is a trailblazer advocating for change for business and for Surrey, at all levels of government. Anita currently serves on the Premier's COVID-19 Economic Recovery Task Force, as well as the SFU President's Advisory Council and the SFU India Advisory Council.
She served as Co-chair of the Surrey Local Immigration Partnership Committee for 6 years, and also served as a Trustee of Canada's National Film Board for 6 years, appointed by the Federal Minister of Heritage. Anita was appointed by Canada's Minister of Defence as an Honorary Captain of the Royal Canadian Navy, one of 30 across the country.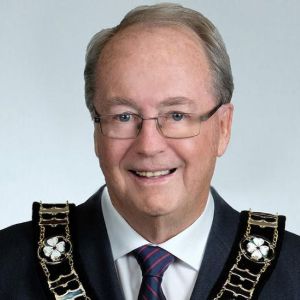 Biography: Doug McCallum is the current mayor of Surrey, British Columbia and its previous incumbent as the 34th mayor. McCallum was first elected to a seat on Surrey City Council in 1993. During this term, he served as Chair of the Finance Committee and sat as a member of the Parks and Recreation Commission and the Library Board. He was re-elected in the October 20, 2018, local elections in British Columbia.