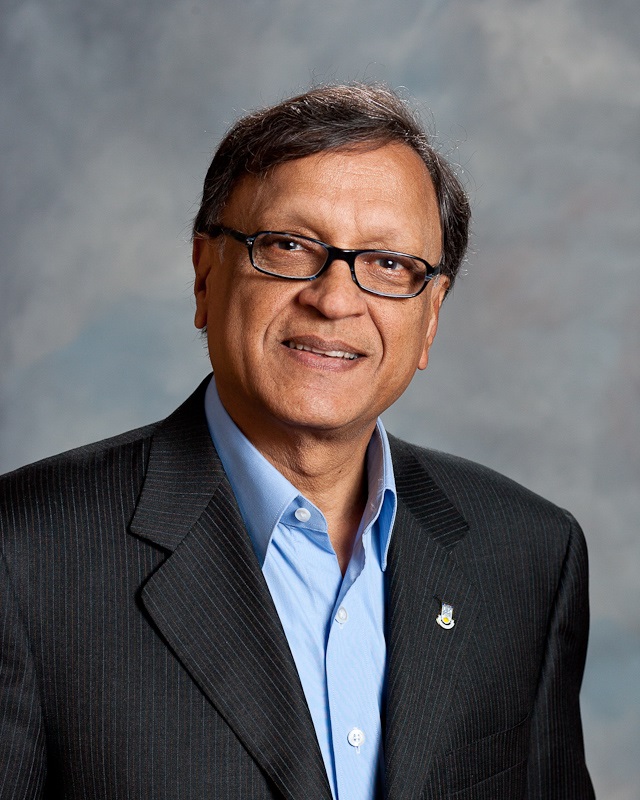 On behalf of the steering committee for the Canada India Networking Initiative (CINI) 2018, a very warm welcome to delegates. A special greeting to those who have travelled from outside of British Columbia and Canada to be with us, and especially members of our Global Association of Physicians of Indian Origin.
As we gather to build and deepen links between Canada and India, we recognize our deep historical links to Salish first nations, whose territories in which this conference is being held. The conference continues the work of the previous two conferences held in 2010 and 2014. We have worked tirelessly to organize an exciting and outcome-driven focused agenda. The conference is bringing leaders, experts, change agents and transformers to recommend solutions to promote health and lower the burden of disease. The format of the conference will be interactive sessions with recommendations and outcomes for topics of interest. This format allows short presentations with facilitated discussions from all delegates with a closing session designed to make specific projects for action.
The focus of CINI 2018 is Healthy Civil Society through Engagement, Innovation and Technology. Our emphasis is to engage all players, patients, providers and policy makers for effective and optimum solutions. Though our focus is on the South Asian population, the issues are global and solutions are applicable and scalable for general population. We are particularly happy that the Global Association of Physicians of Indian Origin (GAPIO) are joining us and with their global membership, we are hoping that some of the recommendations will be shared and acted jointly, thus creating new partnerships and collaborations.
CINI 2018 sessions will address issues of lowering the burden of chronic disease through behavior modifications, life style changes, and diet and nutrition impact on health. The session will also address issues of quality palliative care and interlinks of culture and care in this context. Mental health and wellness and substance abuse continue to be part of the agenda and specific projects, this topic will complete our first sessions. As part of engagement, improvement in quality through professionalism, leadership and system development will be focus of our second session. Once again emphasis is on potential collaborative projects between Canadian and Indian health providers to build healthy civil society. We have organized our third session to introduce holistic integrative care for health promotion, healthy living and lowering the burden of pain in healing. This session along with a round table post-conference will explore specific recommendations to enhance our very best health care through research and education. Our last session is bringing technology and its use in providing care. The information revolution and now mobile technology has changed the process of delivery and this session will provide an opportunity to share current projects and explore new ideas for appropriate application of technology. We will also examine social interaction and impact of technology with social innovation. A pre-conference round table will discuss, in some detail in potential projects in this emerging field and seek economic development and opportunities in this area.
We are very fortunate to have assembled leaders and experts, who are actively engaged in practical real service issues for the areas of interest and thus hope to provide practical recommendations and solutions. Each session will have co chairs and we are introducing a novel concept
of champions for the sessions, which will facilitate discussion and seek possible recommendations. At the closing and as follow-up, we will formulate a few projects to continue to enhance health care and build a healthy society. Our major recommendation of CINI 2010 resulted in the establishment of the South Asian Health Institute in Fraser Health and CINI 2014 supported Human Resources in Allied health in India. We truly hope that CINI 2018 will declare war on lowering the burden of Diabetes, introduce mental wellness as prevention, learn from cross-cultural attitude on end-of-life quality care and provide integration of holistic integrative modes of care all with enhanced leadership, quality and best use of emerging technology. We hope you all will have an opportunity to interact, learn and teach for better care and that CINI 2018 would have provided you all with a forum to build a healthy civil society.
I would like to acknowledge the hard work and outstanding support and efforts of the organizing committee, as the success of the conference is due to the efforts of these dedicated individuals. A special recognition of our community partners, service partners and above all sponsors, who really make it all possible. Without the ongoing support of these sponsors and partners, it would not be possible to organize this conference and work on these projects. We are very fortunate that the Royal Columbian Hospital Foundation has established a special CINS fund to support our work as we go forward. A very special thanks to all delegates, speakers and volunteers for their engagement and participation. Finally would like to thanks my family, for their ongoing and utmost support and encouragement. It takes all friends of CINS to make it possible to organize CINI 2018, so a heartfelt and sincere thank you.
I would like to wish you a warm West coast welcome to Canada and the Canada India Networking Initiative 2018.
Sincerely,
Arun Kumar Garg, PhD, MD
Chair & President, CINS