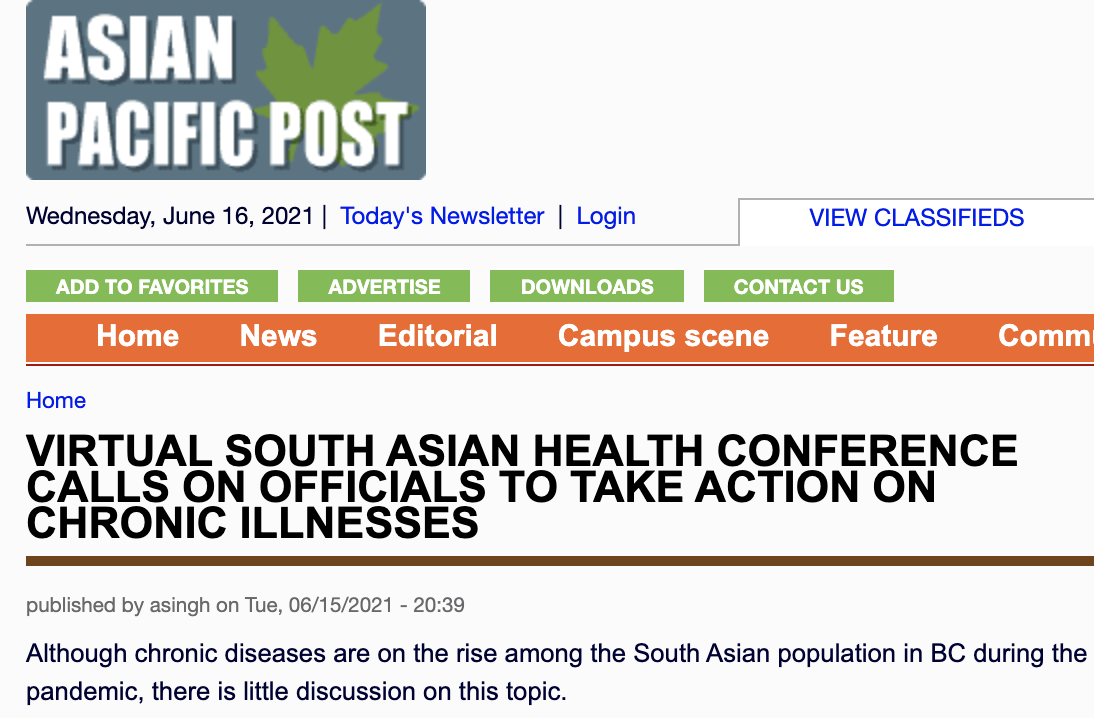 Although chronic diseases are on the rise among the South Asian population in BC during the pandemic, there is little discussion on this topic.
"There needs to be an urgent call of action on chronic illness like diabetes and hypertension for South Asians, particularly amidst COVID when we saw dramatic health disparities. Part of this is patients need to be empowered to take ownership of their health through integrative, culturally effective means," says Garg.
Top healthcare professionals and yoga experts will look at how integrated thinking to integrated medicine may lower the burden of chronic diseases this month. Canada India Network Society Conference looks at leading factors for the dramatic spike in COVID-19 cases for British Columbia's South Asian population at its annual conference held June 18 – 20 on Zoom. Some of these factors for causing this dramatic spike include underlying chronic illness, culturally ineffective health system gaps, and lack of data / analysis.
To read the full article please go to: https://asianpacificpost.com/article/9131-virtual-south-asian-health-conference-calls-officials-take-action-chronic-illnesses