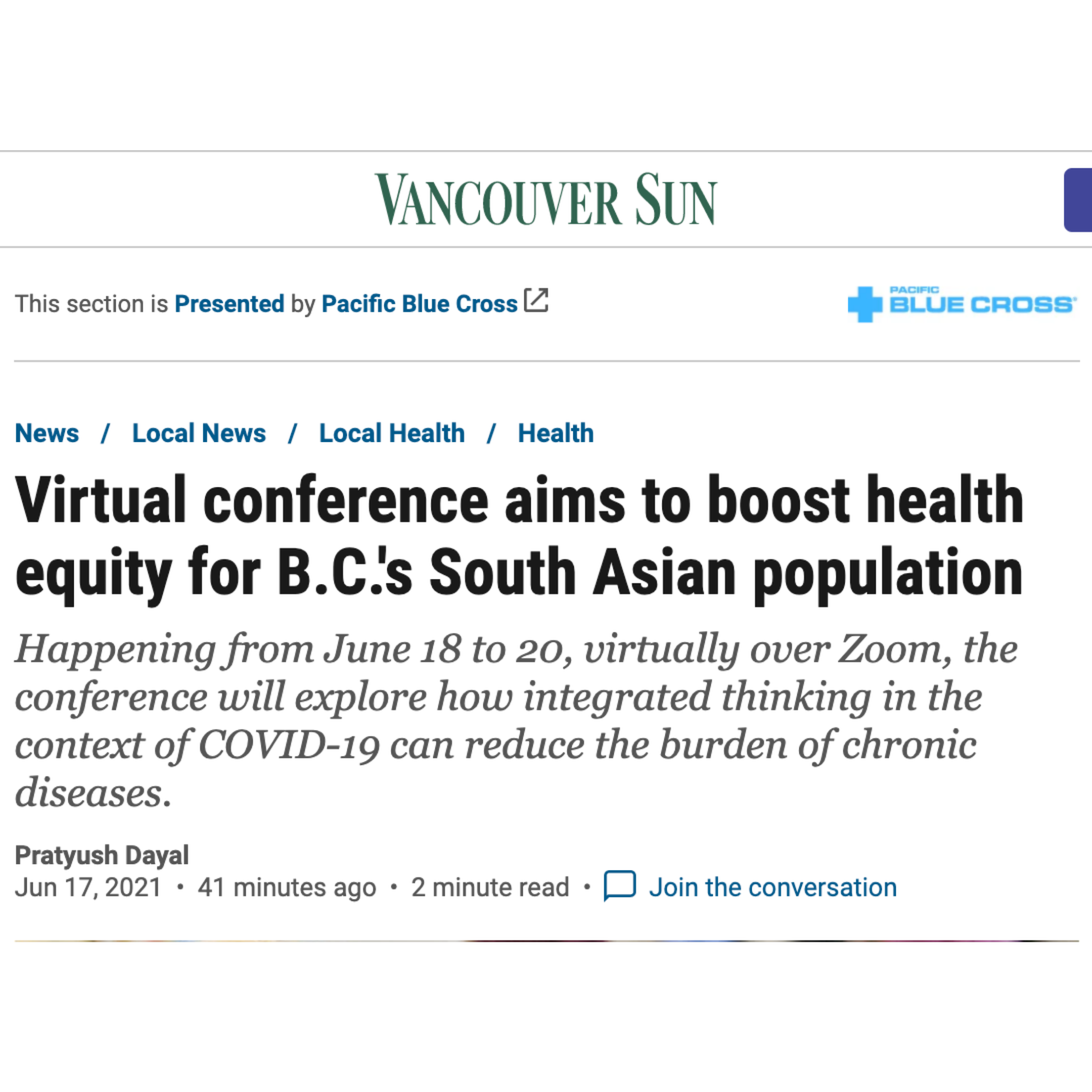 A virtual conference this weekend will seek ways to boost health equity for South Asians in B.C., a population that has been disproportionately affected by COVID-19.
The conference, organized by the Canada India Network Society on Zoom, will begin Friday and continue through Sunday.
It will look at ways to close gaps in the health system in culturally effective and efficient ways.
The three-day event will host globally recognized experts from health care organizations, academia and technology communities. Over 250 attendees including B.C. Health Minister Adrian Dix, health innovation professionals and public policy advisers will take part. The conference will be open to the public.
There are eight health services areas in B.C. — divisions within health regions — where at least 25 per cent of people identify as having South Asian descent. All eight were among the 13 areas where B.C. scheduled special vaccine clinics because of high COVID rates.
To see the full article please go to the link below:
https://vancouversun.com/health/virtual-conference-aims-to-boost-health-equity-for-bc-south-asian-population